One of the most frequently asked queries we receive from businesses is, "How to know that I need a new website?"
This is an important question because your website is your company's digital face/first impression and may be one of your best sources of leads and revenue. In this write-up we will talk about a number of criteria to evaluate whether or not a business needs a website revamp.
Below we have listed some signs that indicate you are cutting off potential clients and require immediate attention.
1. Your Website Is Loading Slow
If your website takes an eternity to load, it implies that the optimisation of your company website has not been carried out effectively. It is critical to enhance your website's loading speed in order for it to rank better in search engines. If your website takes more than 5 seconds to load, you are very likely to lose more than half of your prospects. Furthermore, search engine engineers would not promote such websites in response to a visitor's inquiry.
2. Low Website Ranking
Prospective clients must see your website and older sites are rated lower than newer ones, making them unavailable to viewers. Search engines use spiders or Google bots to find new websites and add them to their databases.
3. Incompatibility To Mobile Devices
Do you know that currently, more than 60 percent of consumers prefer to deal with their problems on tablets or smartphones? If your company's website is not mobile responsive, it is very likely that it will fail. Both users and search bots will be unable to find your website as a consequence.
4. Your Website Is Not Instrumental In Attracting Sales
Your website is the most effective marketing channel for most businesses. It can generate high-potential and convertible leads. The design, elements and layouts of a website on the other hand, should be consistent with basic industry standards.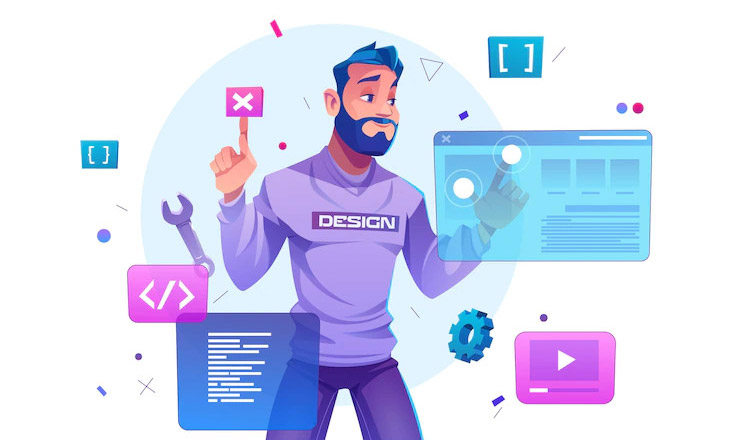 5. Your Website Is Detrimental To A Great User Experience
If a website is hard to navigate or access, it is a complete no-go for online users. You may lose potential consumers if your website is not functional / provides easy navigation for buyers to buy and search for items.
6. Your website Does Not Complement Your Brand Identity
Visitors / prospects will not be able to connect with your Company if your website does not accurately reflect a brand. Your website should have certain features that reflect your brand's identity – give the user a reason to choose you! Set yourself apart from the rest of the competition through style, copy, fonts, images and 'look' in addition to redesigning your brands story on the website.
Wrap – Up
Websites that fall short on these issues are frequently found trailing in the current online business ecosystem. The signs listed above are clear signs for a website and its owners, that it is definitely time to redesign their website!